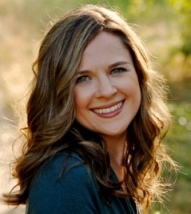 The Motivation
A little more than three years ago, I took a break from corporate life. It was scary as heck. It was also time to focus on my health, and I needed to take that risk.
I was born with an obscure disorder called, VACTERL Association….I'll wait while you Google it… I had lots of surgeries, more than 10, along with some hospitalizations and countless doctor's appointments. I have coped with chronic back pain, infertility and other inconveniences from time-to-time. Also as part of VACTERL, I was born with only one kidney, most people have two, and that kidney had issues. I am thrilled to report that I had a successful kidney transplant in October 2013 – a miracle made possible by the generosity of my living donor husband and an ultra talented medical team.
Let's face it, being sick sucks. But, for some, it is a part of life. And it can still be an amazing, stomp-in-delight life. Illness pushes you into the present moment, makes you ask the BIG questions, and jump in with both feet, completely submerged. Letting illness become my teacher is the hardest and easiest thing I have ever done.
My book  Chronic Resilience: 10 Sanity-Saving Strategies for Women Coping with the Stress of Illness
was published by Conari Press in Summer 2013. You can get all the details here.
I first dipped my toe into the online world with my website Creative Affirmations. I speak and write about coping with stress when life is not living up to your expectations. This blog is for finding our power in everyday life: grocery lists, temple-worthy décor, researching our illness, becoming healthier, dealing with bad news, gathering support, creating goals and most especially, accepting the unacceptable.
The Evolution
I wanted to be a philosophy professor when I went into college so that I could play with personal development theories all-the-live-long-day. However, half-way through my freshman year, I decided that a double major in mathematics and economics sounded smart, so I went with that. That's how I ended up in corporate finance. I enjoyed the analytical side of my job, but also wanted to explore personal development.
As my kidney function began to decline, I got a fire under my rear to make some changes. I became a certified life coach, started speaking and revisited the 18 year old me that wanted to change the world. Visit the news page to see where I've been out and about.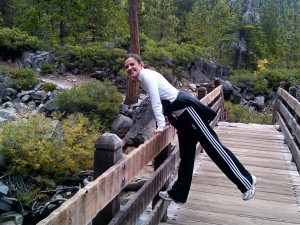 Around this same time I also went from omnivore to vegetarian to vegan. I started working out and recommitted myself to learning how to meditate. Stress is a major contributor to kidney disease, and I take keeping stress under control seriously.
I've done the "flip-out" about my health thing: way too many Google searches that make you tired, short of breath and suddenly suspecting something is very wrong, and I've decided there is a more graceful way to live, even when life's tough. I don't have it all figured out yet; I'm still learning, and I hope you'll join me to explore what this journey is all about.
The Best Ever (in my opinion)
A decadent Starbucks on a cold fall morning.
Twinkling Christmas lights.
Hiking in the Sierra Mountains. We used to vacation there a lot when I was young.
Reading…reading…reading.
Reinventing my favorite recipes as vegan. I love meal planning on Sunday afternoons.
Dancing, usually with the iPod on and the room door shut.
Cupcakes…my favorite way to celebrate!
Alpacas…they look like Dr. Seuss animals. Too cute. I dream of one day owning a farm full of them.
The Most Important Stuff
My darling husband Phillip and I have been married for ten years. He has blessed me in ways I could have never imagined (including donating his kidney to me) all those years ago. I am so thankful that he is the constant in my ever changing life.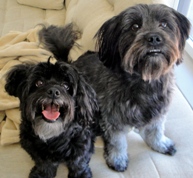 My Promise
I get annoyed with authors, gurus and experts that make things seem effortless and shinier than they really are. Embarrassing, vulnerable honesty is always my policy.
Contact Me
I would love to hear from you!
Danea@ChronicResilience.com